The Future is Now
Caledon Station is a new community defined by nature and designed for neighbourhood. Master planned with a mix of uses, this community will connect residents to over 75 acres of parks, ponds, trails and cycle-friendly pathways – all anchored by a dynamic hub with shops, restaurants, workplaces, and the proposed Caledon GO Station.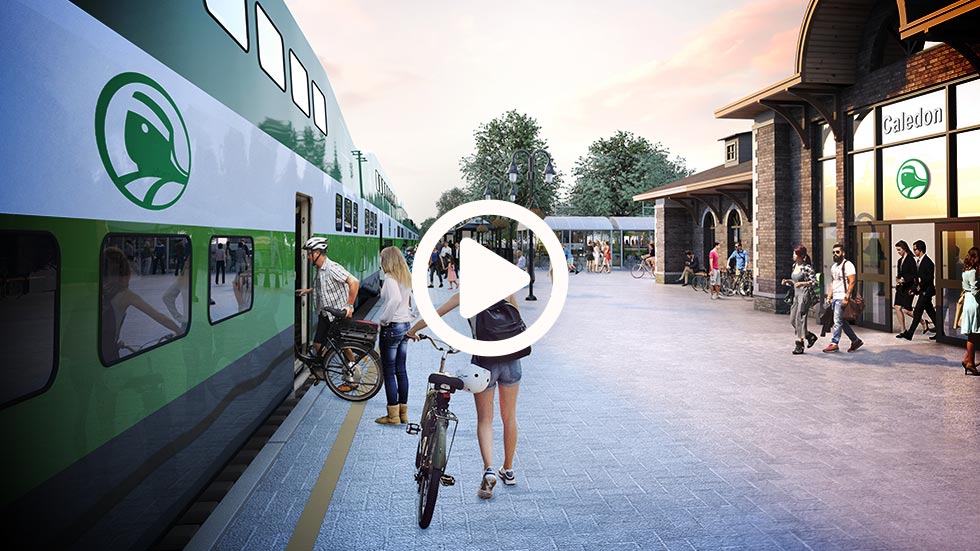 A walkable, cycle-friendly neighbourhood designed to fit with the area's character, this community will reinvent how we live. Central to the vision is an array of housing connected to an employment district, a community centre, a library, and two schools.
The proposed Caledon GO Station and new transit hub will connect you to the GTA and beyond, bringing quick trips to sporting events and distanced destinations to your doorstep. This is Caledon Station, and Caledon's future is now.
An Official Plan Amendment (OPA) has been submitted to the Town of Caledon and is available on their website where you can learn more about the proposed plans. We are also working on the submission for a Zoning By-Law Amendment (ZBA) and Draft Plan of Subdivision, which we plan to submit this year. All reports and submissions can be found on the Town of Caledon website.
Let's Go!